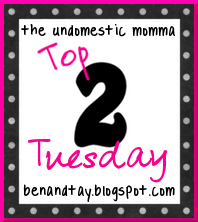 Top 2 Tuesday -- Celeb Style
1.
Jennifer Aniston.
I LOVE Jennifer and will always love her. I love her in Friends to where I used to be able to say their script right along with the gang, and I love her in her movies. She can dress up or dress down, and she's always going to look ridiculously perfect.
2.
Scarlett Johansson.
She doesn't have to have short shorts or low cut shirts to be beautiful or attractive. She looks beautiful simply because she IS Scarlett Johansson. I love her oversized shades as well :) I love the overall simplicity of her outfits.